DO NOT LEAVE ANY TRASH OUTSIDE THE BINS AS IT ATTRACTS RATS AND BIRDS

In our estate we sort our trash in the following categories:
General waste
Food waste
Paper
Cardboard
Big waste and big electronics
Dangerous waste (Paint, batteries and dangerous materials)
Plastic
Metal
Electronics
Glass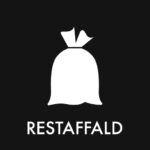 1. General waste is placed in the black bins or in the trash cutes in estate 28. General waste is:
Pizzatrays
Diapers
Hygiene waste
Polystyrene
Dirty paper or cardboard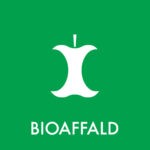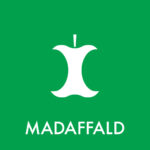 2. Food waste / Bio waste is put in the green biobags which can be ordered here or picked up at the local office or the library. For more about food waste here.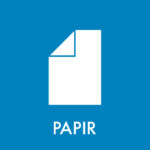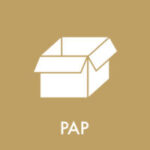 3. & 4. Paper and cardboard In all courtyards there is containers to sort your paper and cardboard. For more about paper here and cardboard here.
IT IS VERY IMPORTANT THAT PAPER AND CARDBOARD IS CLEAN AND WITHOUT FOOD REMAINS!
Paper should be placed in the bins marked Papir and cardboard in the bins marked Pap og Karton. It is very important not to place any other type of waste in these bins. Any additional waste, like plastic or polystyrene should be separated from the cardboard or paper and placed in the appropriate bin. If the waste is not properly sorted, we will be fined by the municipality.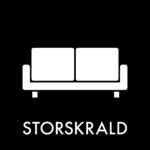 5. Large waste and large electronics is placed in an orderly manner in the two sheds especially for this. They are marked Storskrald and can be found in the courtyards in estate 29 and 30. You can use your key tag to enter.
Large waste is items like furniture, rugs, clothes, bikes, appliances, and stoves. Or items that are too large to be placed in the regular bins. No food waste or other perishable waste is allowed in the sheds.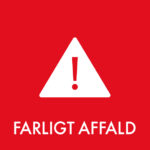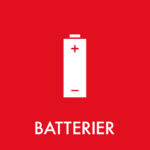 6. Dangerous waste and batteries must be put in the large waste sheds (Storskrald) and placed next to the environmental lockers. The estate caretakers will put the waste in the lockers. For small batteries there is also a battery container in the courtyards. For more information about dangerous waste here.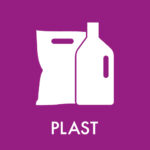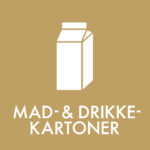 7. Plastic waste Both soft and hard plastic waste and even milch cartons can be sorted as plastic waste. It's a good idea to keep updated via the municipality on exactly what items belong in plastic waste and how to sort it here.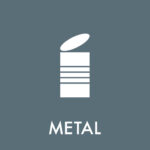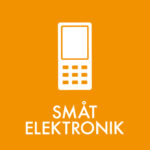 8 and 9 Metal and electronics must be placed in the bins marked Metal and Elektronik which can be found in all courtyards.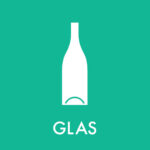 10. Glass Must be placed in the containers marked Glas. They can be found in all courtyards, in front of the local office and by Netto on Utterslevvej. Glass can be sorted with or without lids in the container.
General waste is picked up by waste disposal Monday, Wednesday, and Friday. Large waste is emptied every Friday and on demand
and paper, and cardboard is picked up every 14 days.
Metal, plastic and electronics are picked up every 4 weeks.
Read about Trash cutes in estate 28
SCAVENGING IS NOT ALLOWED AND WILL RESULT IN A WARNING AND POTENTIAL BLOCK ON THE KEY TAG.